The most effective messenger app for your business
Teletype unites all your clients' messages
in one window
kickstarter.teletype.app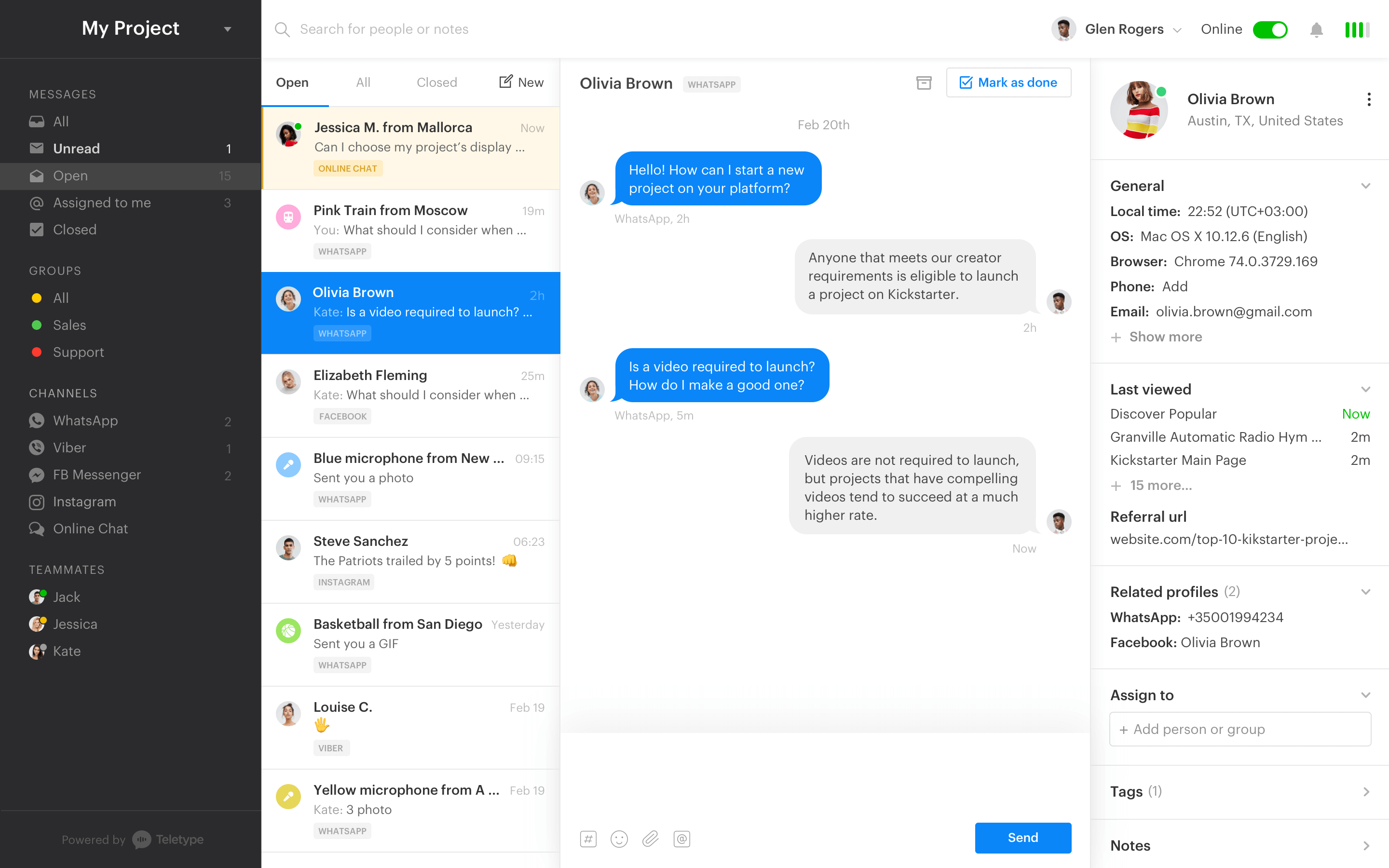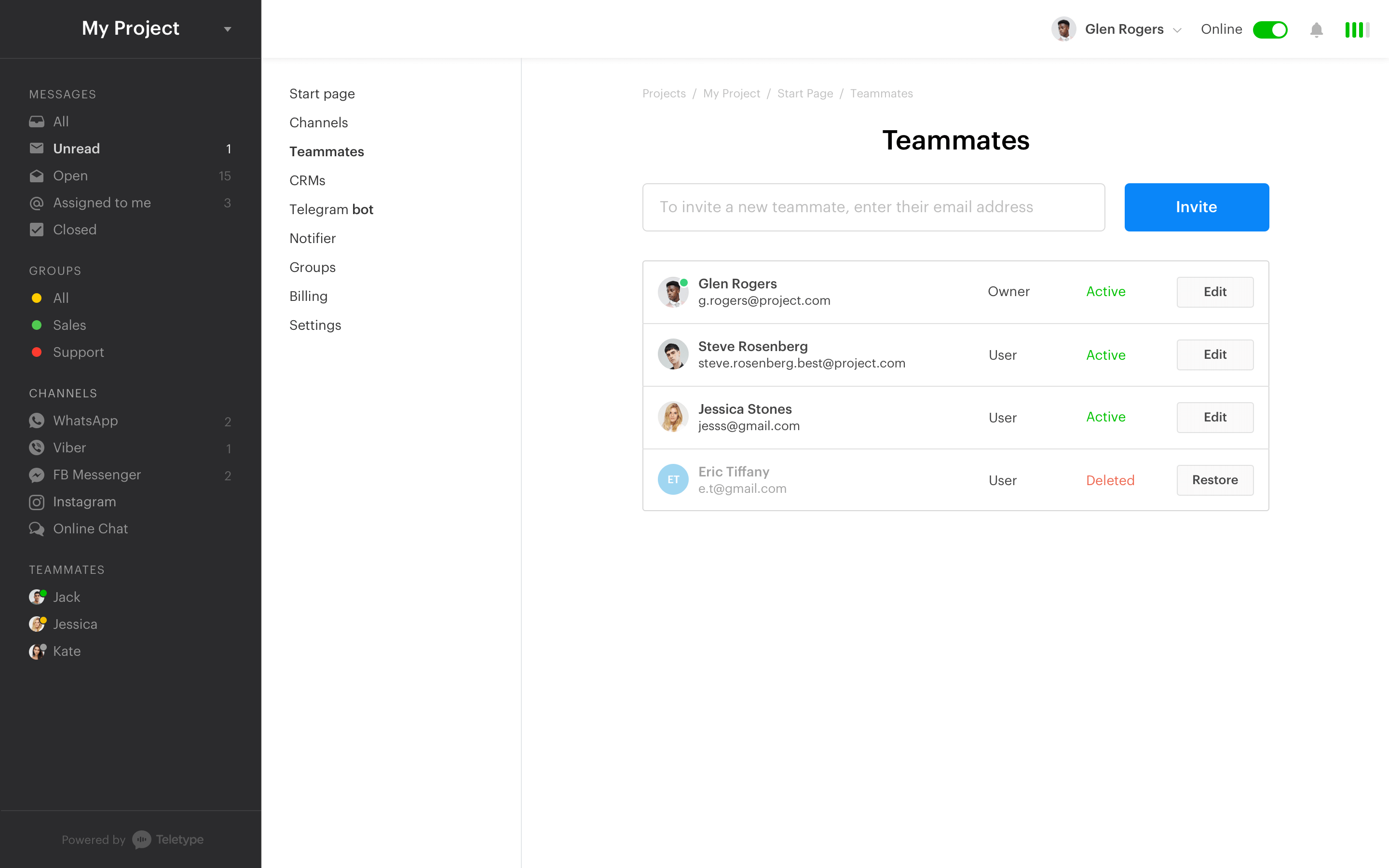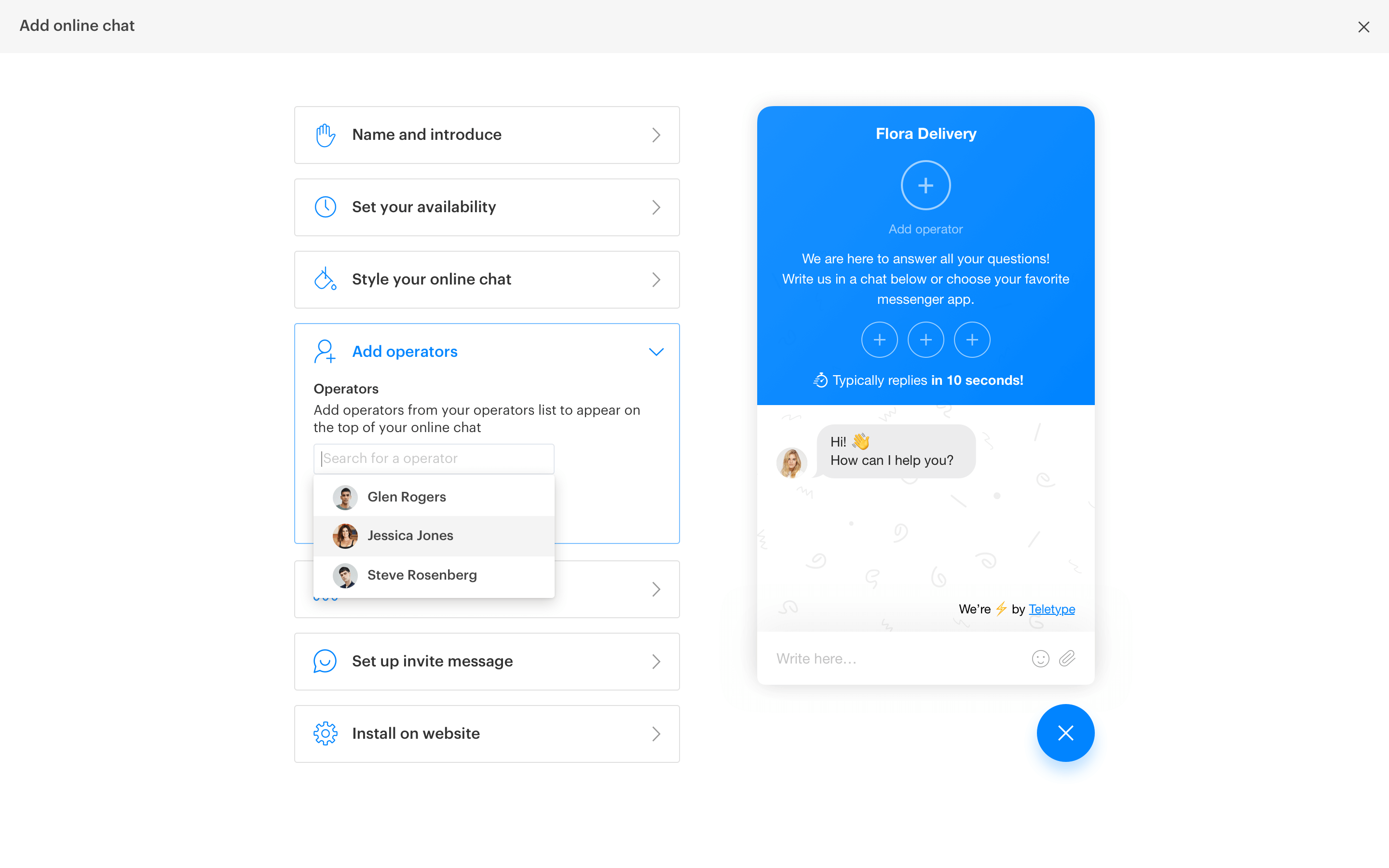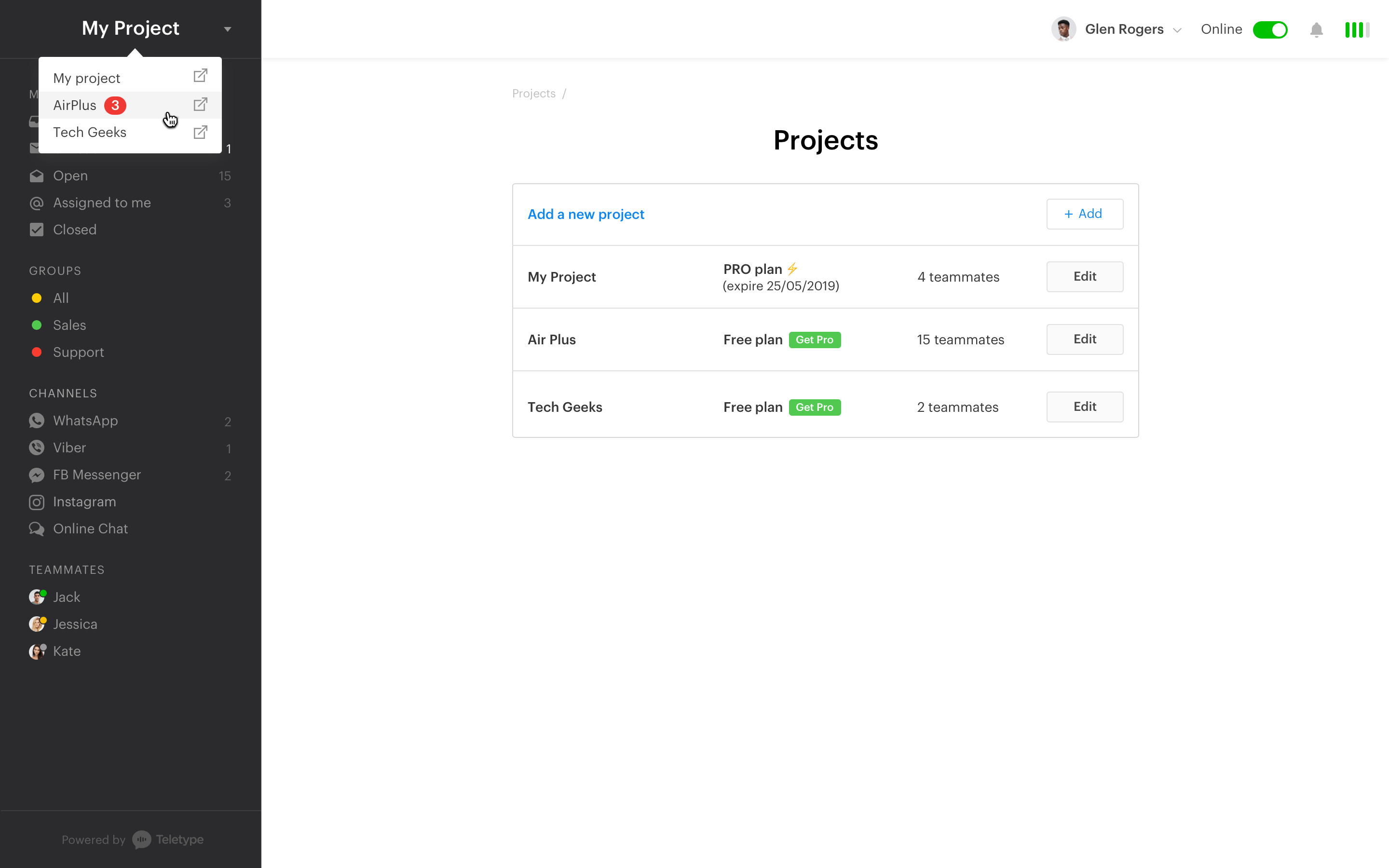 Speak to your clients
Add an operator
Set up an online chat
Teletype is a modern messenger app.
All of your communication with customers becomes easy and fast.
It's like chatting with friends.
Just send an invitation by e-mail to new message panel operators.
The operator can follow the e-mailed link and start working immediately.
Make a greeting, set your work profile, and customize
your chat's appearance
Combine all your messengers in a single window
Each of your customers has their own favorite messaging app. It's hard to answer clients in all the different possible apps at once. Use Teletype and you can see all your clients' messages in just one window. Let them use whatever program they want: Facebook, Whatsapp, Viber, VKontakte, Telegram, online chats, E-mail… You'll never miss a single message, and you can answer each person immediately. Soon we're adding Instagram Direct as well.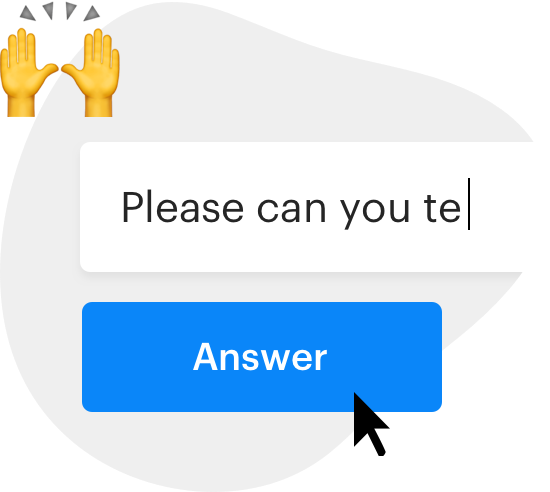 Write your answer even before you get the question
The operator will see incoming messages as soon as customers start writing. By instantly reacting to the started message, you can reduce your response time to just seconds. Surprise your clients with the speed of your online support.
Soon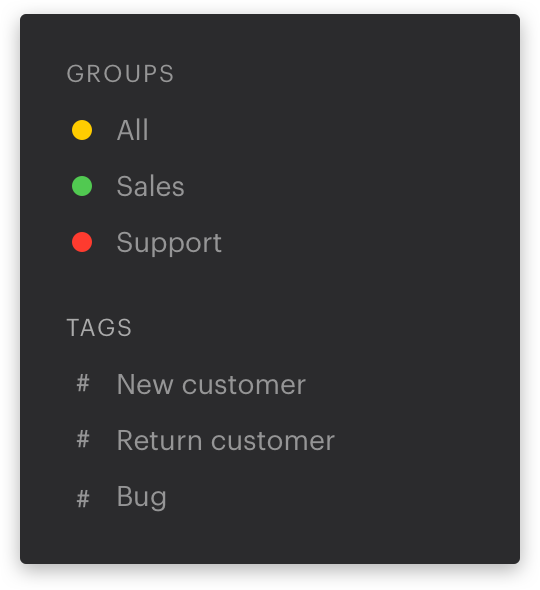 =
Use groups and tags
for sorting
Divide your incoming messages into groups for sales departments, tech support, and marketing. To quickly pull up conversations, give them tags. These tags are private, and only the operators can see them.
Soon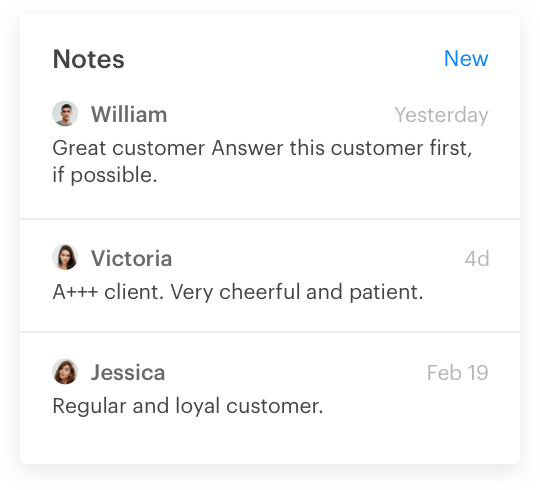 Leave notes about your customers
Each client has their own particularities. Operators work more effectively when they don't need to figure out what these particularities are each time they communicate with a client. In Teletype, operators can leave internal notes about clients for all the different team members to see and keep in mind.
Double your sales
in an online chat
We wrote code for our own online chat from scratch to make it easier for you to speak with your website visitors.
This chat is better than our competitors': it loads faster, and it's cheaper. We provide it for free with the message panel.




Add as many operators as you like
You no longer have to make separate accounts and telephone numbers for each of your employees. If you're seeing a greater volume, add as many operators to Teletype as you need. With no limits. Each operator sees customers from all communications channels in one convenient window.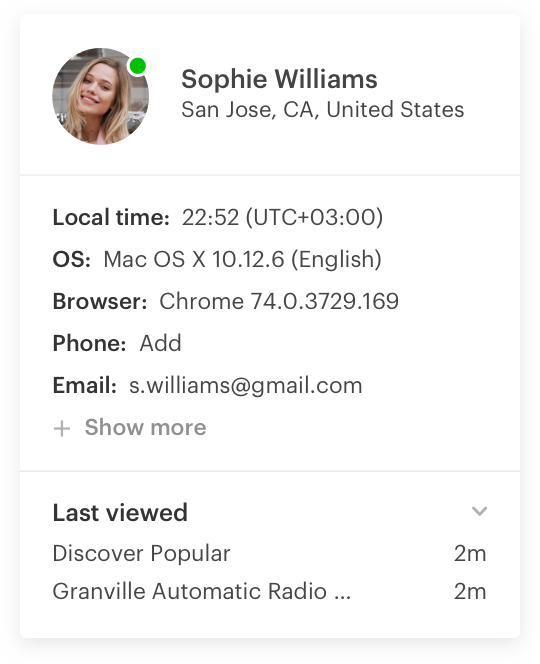 Get to know your clients better
Teletype automatically fills in each customer's profile: You see the customer's name, city, gadget, how he/she got to your website, and which pages the customer visited. If the client uses various messenger systems, unite all of this client's conversations into one profile, and any operator will always know who this client is. Your customers will be happy that you remember them. And you'll get more complete information about your target audience.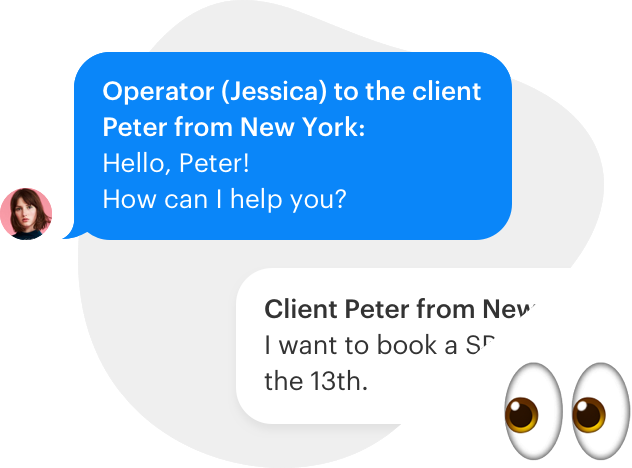 Know about all the different conversations
All of the client's messages and the operators' responses are consolidated into a convenient notifier in Telegram. In case of any conflict, you'll see the whole situation instantly. Even deleted messages can be accessed.